German Media Networks
The main German television channels
Channel: Das Erste

"Das Erste" means "the first" (also known as "Erstes Deutsches Fernsehen" (First German Television).
The channel belongs the ARD group (Public German Television and Radio) and is the most important public channel. It's been broadcasting from its offices in Munich since 1952.
Its most famous program is the news program "Tagesschau", which is broadcasted every day at 8 p.m. Another important news program is "Tagesthemen", broadcasted at night on the weekend.
Out of all of the entertainment programs, the crime series "Tatort" must be emphasized. It has been broadcasted since the 70s. It is similar to CSI and located in different parts of the country as well. It is in Muenster, Munich Hamburg, etc. Every Sunday night it is broadcasted it is a tradition for many Germans.
Another important program is "Die Sendung mit der Maus" (broadcast with the mouse), broadcasted every Sunday at 11:00. It is the most popular education program for children. Also, it is known simply as "Die Maus" and used to be called "Lach- und Sachgeschichten," which meant a mixture of entertainment and knowledge in brief stories. The mouse's friends are "the elephant" and recently the "the duck".
Germany national football team Das Erste also broadcasts the Germany National Football team's games.
Channel: ZDF (Zweites Deutsches Fernsehen)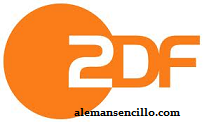 This network is also known as "Das Zweite" which means the second. As "Das Erste" it is also a public channel.
Among its programs, some that stand out are: The newscast "heute-show", and the entertainment show "Wetten, dass...?".
Pro7

Pro7 is one of the main private networks that broadcasts many of the best known American TV series, such as "The Simpsons," "Scrubs," "The Big Bang Theory," and "Malcolm." By midafternoon it transmits the celebrity gossip show "taff," and the "Galileo" magazine. At nighttime it features "TV Total," a "late night show".
RTL

RTL is the other important private network. A number of Germans consider its content lacking in quality. Examples are: The reality show "Bauer sucht Frau" (Farmer seeks Wife) [about dating], "Richterin Barbara Salesch" (Judge Barbara Salesch) [pretend courtroom trials], and "Deutschland sucht den Superstar" (a kind of cross between "Pop Idol" and "Big Brother").
Another show transmitted by RTL is "Supernanny," which as in other countries features an expert giving advice to parents on how to educate their misbehaving children.
This network also broadcasts American series such as CSI, and Formula 1.
Sat1

Sat1 is another private network, specialized in broadcasting movies, series, and sports, particularly football (soccer) (Bundesliga, first division, and second division).
Principales emisoras de Radio Alemanas
Deutschlandfunk (DLF)
The public "Deutschlandfunk" is the most important radio station in Germany, with informative and cultural content, including current politics. The cultural shows include themes such as literature or theater. In regards to music genre, it transmits classical works.
As a curiosity, at midnight it broadcasts the German National anthem, followed by "Ode to Joy" (Europe's anthem).
WDR 2
WDR 2 is the second station of the "Westdeutscher Rundfunk" group (WDR) [West German Broadcasting] with headquarters in Cologne. It broadcasts music from several time periods (from the sixties to today), particularly mainstream hits.
Its target audience is adults, 25 years-of-age and older. Additionally, it transmits news and celebrity interviews.
Einslive
Einslive is the first station of the WDR group. Like the previous network of the group it specializes in music, but for a younger audience. Its programming is oriented in order to be attractive to teenagers and it organizes festivals.
SWR
SWR stands for "Südwestdeutscher Rundfunk" [Southwestern German Broadcasting]. A group which includes regional TV and radio stations for Rheinland-Pfalz (Rhineland-Palatinate) and BadenWürttemberg. This group has a great audience in the areas where it is present.
Bayrischer Rundfunk
Bayerischer Rundfunk (BR) is the regional radio network for "Bayern" (Bavaria). It stands out for playing "Bayern" folk music.
NDR
NDR is the regional radio network for northern Germany. Its format is similar to the other stations.
German Newspapers
Süddeutsche Zeitung
"Süddeutsche Zeitung" is the most serious German newspaper, and the one with the largest number of subscribers, headquartered in Munich. It is known for its great sections on politics, culture, and its editorials. It defines itself as independent, but many see it as left-center, near the SPD (political party).
Die Zeit
Is a weekly paper which has been published since 1946, whose readers tend to be cultured and academic. It is considered to be independent and liberal.
Frankfurter Allgemeine Zeitung (FAZ)
FAZ is one of the most important newspapers. It stands out for having the highest circulation outside of Germany. It is very relevant among foreign correspondents. It is considered close to the CDU.
Bild
Bild is the most sold and controversial tabloid in Germany. Its style is sensationalist and provocative, with the intention of grabbing the readers' attention. Its target audience is less educated than those of the other newspapers.